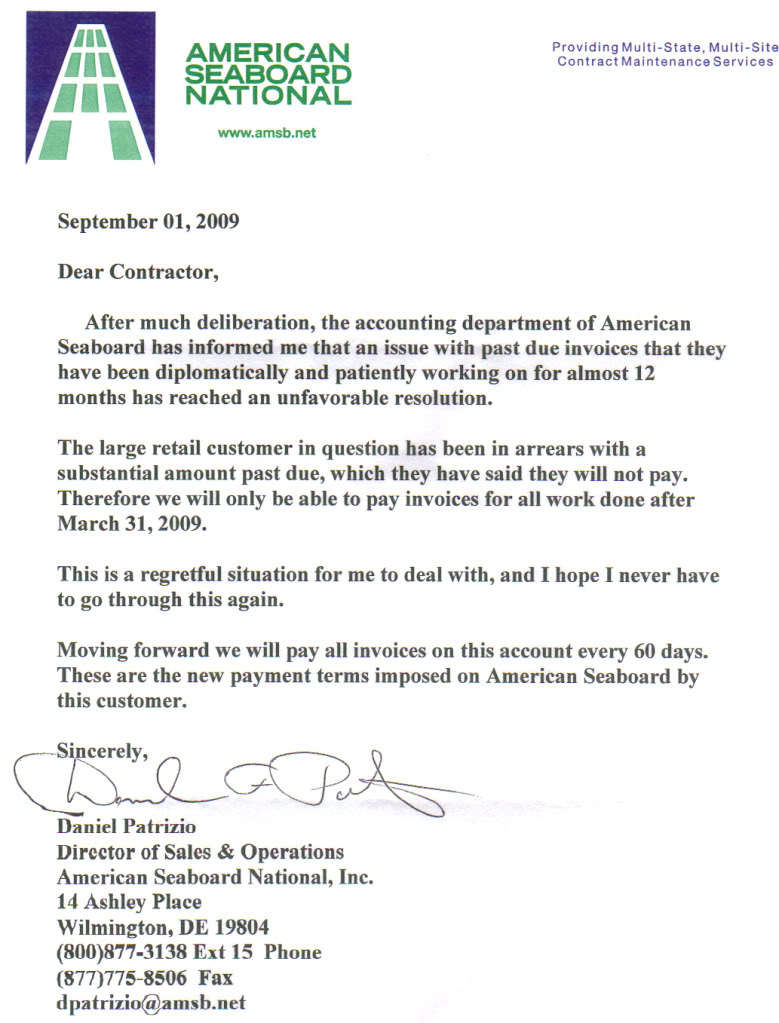 This is a letter I got back in September from American Seaboard National, a nation service provider. I was cleaning a Lenscrafters store for American Seaboard. They never would pay on time, but after the third month of non payment I stopped. That was back last Feb! So they owe a total of 345.00 for Dec, Jan, and Feb.
Since getting this letter, I've tried calling numerous times. Nobody answers, and nobody returns any voicemails. Email hasn't worked either.
I thought I would give them a chance to pay before I posted this letter, but clearly they're not. So be warned, American Seaboard plays dirty!