Thought I would share my home made glove drying rack made from what I had lying around the house. Plastic bakery rack I found on the side of the road, plus a duct fan. I use it to dry my atlas gloves which I use for gutter cleaning. Throw them in the sink, spray them off and toss 'em on the rack for a couple of hours and they are nice and dry.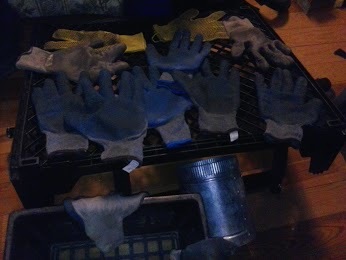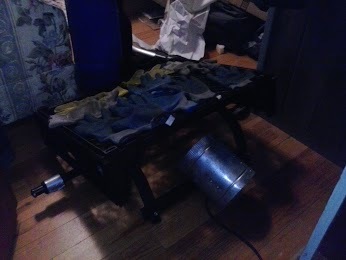 I like to have a bag full of these gloves for a day of gutter cleaning. The rubber dish gloves make my hands sweat like crazy, neoprene gloves get ripped to shreds when from the ladder rope, these rubber palmed gloves seem to work best but they will eventually get wet if there's a lot of slop in the gutter.
I find that if I have a few pairs, I can switch out when one pair starts to get wet. But the problem was cleaning them and having dry gloves for the next day. Problem solved.