I am selling my Xero Pure WFP system and other cleaning equipment. I am selling this "Great System" due to health reasons. I had a cervical fusion last year and I am having carpal tunnel and cubital surgery on June 19th. I had a very good business but I just can't do it anymore.
It has only been used a few times so it is in "Like New" condition".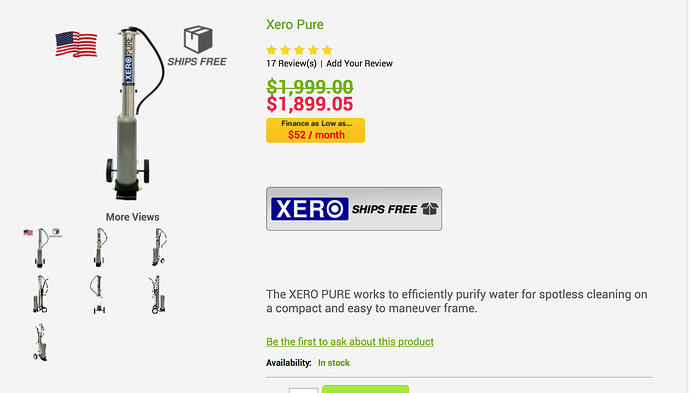 I paid $1899.00 new for it and I am asking
$1699.00.
I can deliver anywhere within 300 miles of Roanoke, Va for $40.00.
My phone number is 540-488-4664. Leave a message and I will call you back.