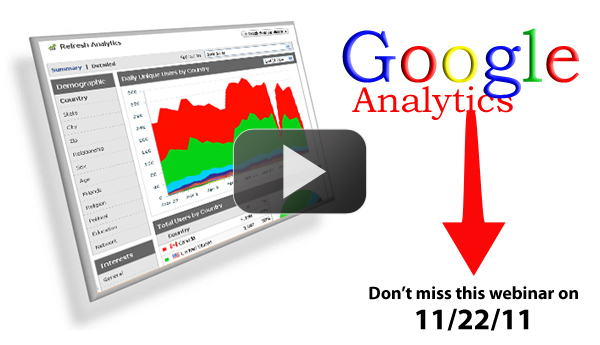 11/22 _ I will be giving our WCRA webinar this month, the topic is Google Analyitics. I will cover the basics and some advanced stuff. If you have a website you will want to catch this for sure.
Have questions or something you would like to see covered? Feel free to post up here or shoot me an email.
thanks
PS - You can also of course ask questions during the webinar.