So, I'm trying to finish up some residential projects, but snow is messing me up. I keep slipping and falling on snow and ice covered roofs with no indoor access, and my ladder feet feel like they're going to kick out. I'm using wiper fluid (in solution), and pouring it on the ground where the ladder feet go, but they still want to move around, so I've been setting really steep.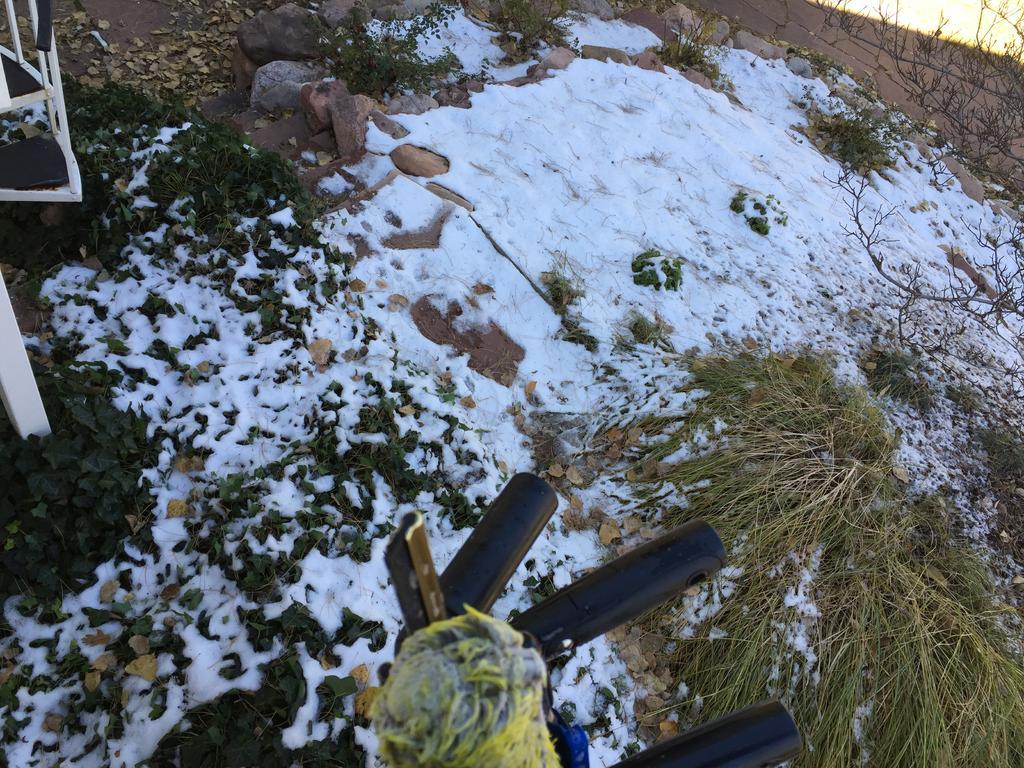 This picture was from last week, but it snowed 4" in a couple hours today and it's 19 degrees F with high winds up to 50mph.
I have 3 more residential projects next week, and looking at more snow.
It's my first time working this deep into the fall in the mountains.
Also, my squeegee seems to leave a lot of water on the glass, which turns to ice when I detail around metal framing. How do you address that?
Do most of you reschedule, or rough it out with ropes and mountaineering equipment?