I went the IWCA convention in Nashville and was really disappointed. I was wondering how many guys r going?
Looks like 200 tickets sold so far. That number will climb much higher I'm sure.
Im sure youre aware, but the convention in Nashville coming up is WCRA / PWRA, not IWCA.
IWCA is lame old farts, the WCRA/PWRA conference is the best and brightest of the industry! It is gonna be AMAZING.
Michael will be there too.
Sent from my iPhone using Window Cleaning Resource mobile app
See ya guys there. Gonna be weird meeting everyone and not an aviator
I'm really looking forward to it. I've wanted to go to one of these events for some time now. We don't have this kind of thing for window cleaners in Canada. Nobody's shown any interest.
best thing for you to do Tyler is to look over the subjects being covered that could improve your business. Even tho I'm not in the field window cleaning anymore there are still a few talks that interest me greatly.
Pressure Washing & Window Cleaning Convention 2014
besides, it'll be a blast meeting many of the other 'squeegee heads' that I've chatted with for past few years.

It always is… Last year I met "Tasty Cruton" from the forum… As nice as James was, I couldn't help calling him Tasty Cruton the whole show
- It just seemed to fit better than his real life name.
I have a feeling it will probably end up being over 300 - Lots of folks usually sign up at the last minute - although I don't recommend that as it can be tough getting a a room.
I'll be there again, but sadly not as my avatar…
I'm there.
for the record, Memphis was kinda ehhh boring, but we made the best if it.
Nashville will be absolutely amazing
You should have a dress up a your avatar day… Maybe not [MENTION=362]buddyo[/MENTION] might give everyone nightmares.
Sent from my DROID RAZR using Window Cleaning Resource mobile app
You hated Memphis because somebody told you Beale St. was like New Orleans and you were tremendously let down.
I still remember your sad little face when you realized….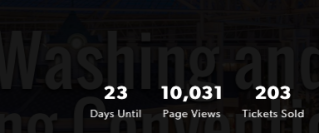 Tasty James. What a cool cat.
Every time I see you in person I'm a little let down.
Wait, wait, wait…There is an event in Nashville?
I've heard something about something. I think the first 400 people who sign up get a free puppy.
Lol that was hilarious. I mention my username and Chris just runs with it. Every time I near him, it was "How's it going Tasty", "what's up Cruton", "Hey have you met Tastycruton". Pretty sure at least a 3rd of people there thought that was my name.
Heck that's the only way [MENTION=3418]michaelmole[/MENTION] mentions me.
Sent from my iPad using Window Cleaning Resource
You should wear this T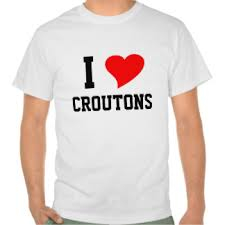 Sent from my iPhone using Window Cleaning Resource mobile app