So i first learned on the forum to keep a squeeze bottle of solution on you so you don't have to run outside to soak your mop. Them I found out about spray bottles. These work even better- a good time saver on interiors. Until you pull one of these and drop it on its head.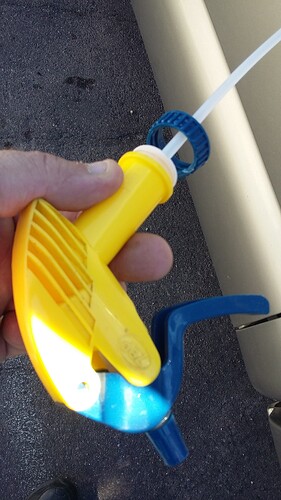 So I'm in a pinch, don't want to grab the bucket and haul it across the parking lot and all that. Squeeze bottle had been gone but I've got an empty dawn bottle which is too big. Unscrewed its cap and onto the zep sprayer bottle. Voila!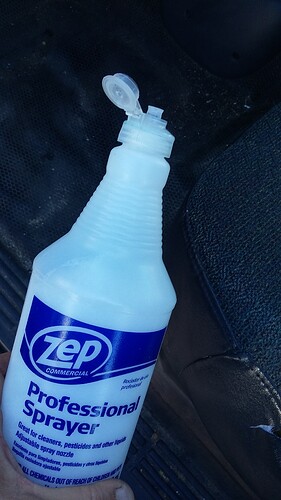 Bowing down not necessary.