What are some of the logo creation companies out there that some of you have used? Likes and dislikes?
Sam
I used them for my logo and referred a few other guys here to them. It's a logo contest site, so you pay $20 and offer a prize ($150 or more is appropriate) and you'll get tons of submissions based on the criteria you give. Since you're not working with just one designer you get a big assortment of creativity.
It's also much less expensive than a logo firm. Make sure if you go this route you rate AND give feedback on every design that way that particular designer and the others get a better understanding of what you want.
I used crowdSPRING
I was very pleased with the results, and many window cleaners have purchased a license from me to use my logo for their company, too, so the results were very good.
I would suggest offering $350-$400
I paid $400.
It's worth every penny.
Design is one of the greatest (underused) leverage points of profitability.
Its hard to beat these guys. 200$ for 5 initial/design concepts unlimited re-works, stationary design, and business card design.
They hooked it up and would recommend them highly to anyone.
I used them also, and was very happy with the results. They were recommended to me by King a couple years ago.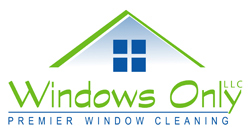 Just try with this site The Web Pole.com : Affordable, full service web hosting packages. for the best web site and development (with best templates Logo designs) services @ lowest costs only… also in here you can get best domain name and web hosting… I got my free site with the web development process from here only… Simple and best…