Came across something that made me chuckle yesterday, and also kind of put my mind at ease.
A rental home that was recently vacated needed spruced up for the next tenants. (It's near a university, higher end, professors and faculty rent it out during their term.)
The agreement was for exteriors only, and "the maid did the interiors, but if anything needs redone to make it presentable, just do it and add it to the bill." (Very nice gal, owns many many rental properties in the area; didn't even go inside, just said hi, unlocked the door and left.)
Found this when we started: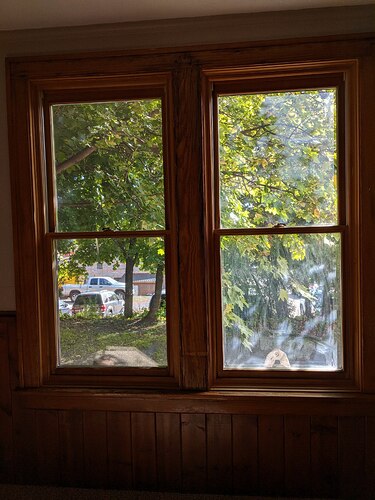 Smears all over the place inside, not too visible in the shadows but in the angled sunlight? Yikes.
That's what made me chuckle.
What put my mind at ease is being reminded that window cleaning while not rocket science, is still something that involves skill to do right.
I cleaned the interior and exterior, used this picture as the justification, and received an unsolicited positive Google review from the property owner.
So the next time I hear "the maid will get the inside" I'll be all smiles. She'll probably just be loosening the dirt for me to clean it after her.