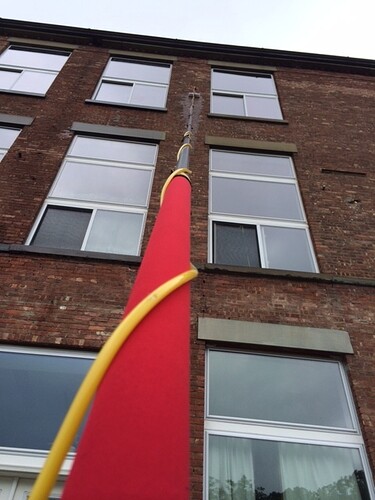 45 feet is higher than I expected. A few things. This pole gets a bit like a wet noodle at this height. And it is freaken heavy after about 10 of these big windows. Not fun when you need to move to the next window. The pole spun on me 3 times; not fun. Scarry actually! Had to take it down and tighten the clamps each time it did that. The 6 inch extender I bought from WCR broke after 5 mins. Luckily it didn't fall off. The white Wack adapter changed positions on its own. Had to take it down again.
Hopefully tomorrow is better.
ANY SUGGESTIONS FOR A BETTER DAY?