So… We were cleaning a $3k glass chandelier that was installed 7 years ago. My insurance didn't cover the chandelier because it was the item we were working on. (we have since changed our coverage to include situations like this) My insurance did cover the ding in the hard wood floor that was caused by the falling chandelier.
My guy called me right after it happened and said that he had not even gotten to clean half of the 2nd section (it has 3 sections, top, middle, bottom) and he might have rotated it 1x and turned it back during his cleaning. He was shocked that he could move a chandelier so little and have it fall.
The Chandelier is being covered by the home owners ins. policy. That ins. co. is now looking to my company to pay the $8,200 replacement cost (purchase price, shipping, install) of a similar chandelier because they are saying that we were the cause of the chandelier falling apart. (faulty workmanship)
I believe that the chandelier was installed improperly. My guys didn't have tools to loosen any nuts. I have pictures of the part still in the ceiling and the part the fell. By looking at the "all thread bolt" that screws into the top part, It looks to me that someone would have to turn this thing about 6-8 times for it to come apart. I'm headed to the home owner's house tomorrow (with the homeowners permission) to take more pictures and inspect the broken chandelier.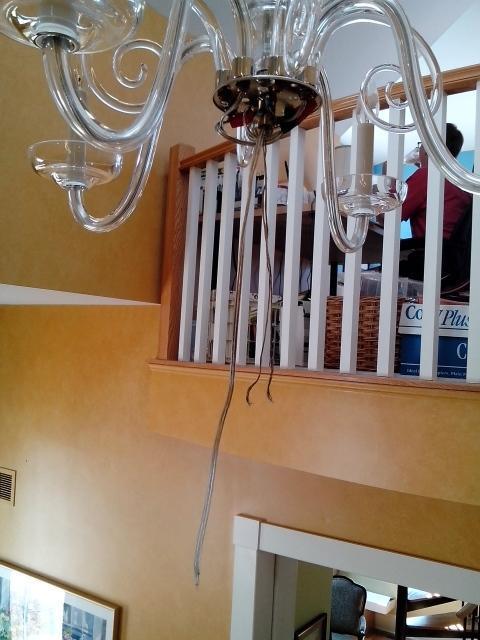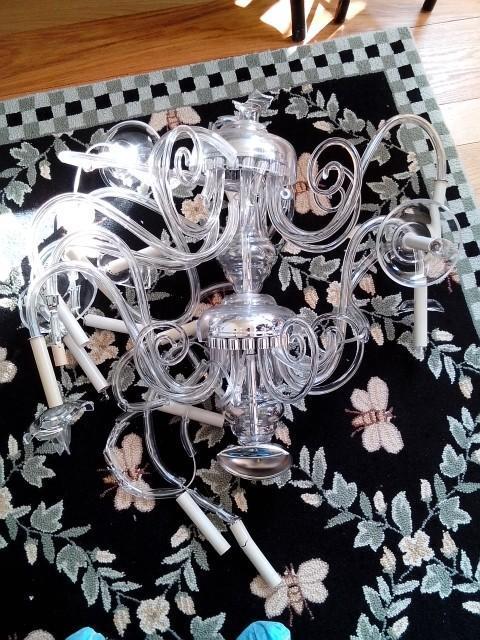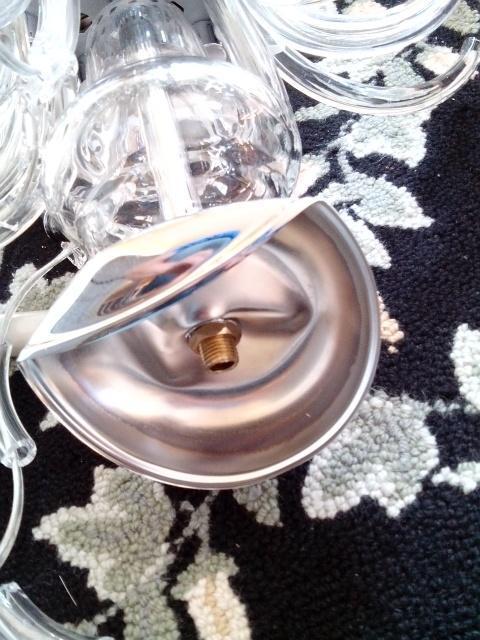 Has anyone had this happen? Any tips on what kind of evidence to look for, for improper installation?