Just thought I would share pics of where my accident happend. Ill tell you how it happened and how I may have been able to mitigate the risk.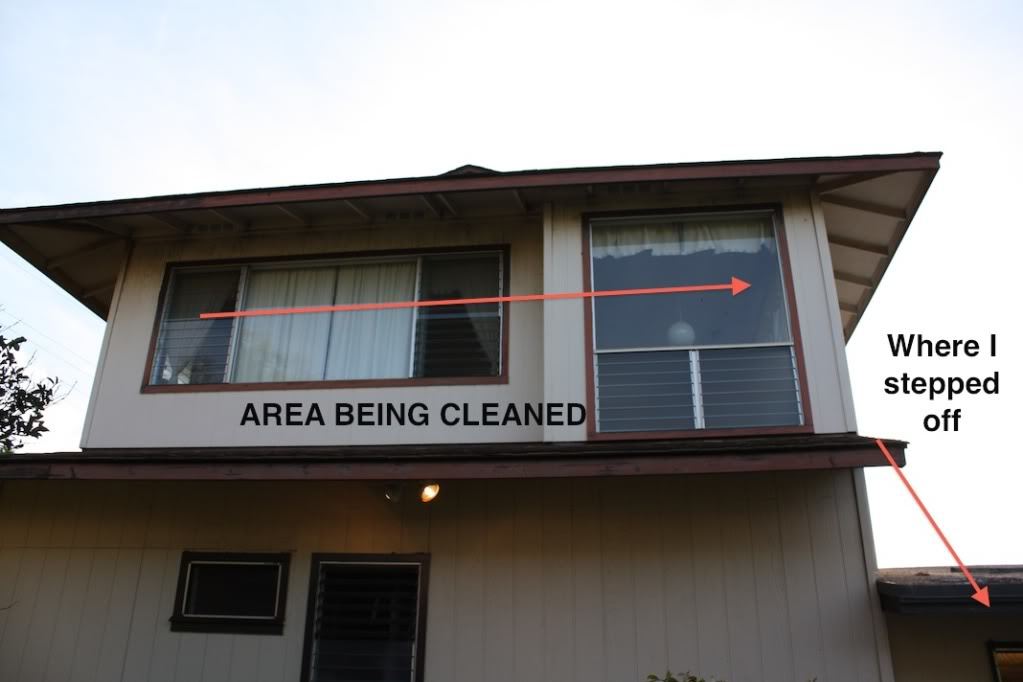 A different angle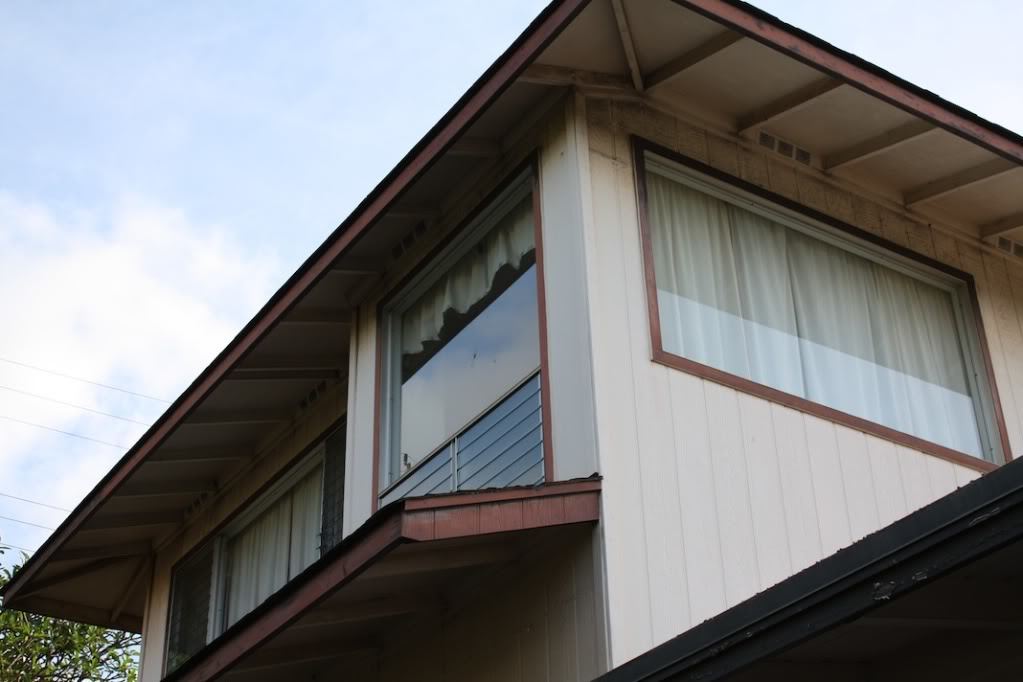 I was cleaning the area annotated in the picture. Finally cracked the code on whats going to get me best results ( in Hawaii it's not as simple as spray on spray off. Im not going to give away all my secrets and why this is true, but simply put you have to scrub to remove certain dirt and debris.
I was getting into the window cleaning and was watching front to back but not paying attention to my peripheral boundaries. I ended walking right off the side of the roof.
So far the only risk mitigation i have thought of for this is:
Pay more attention

Put up a piece of cardboard to remind you where you are. So if your moving left right you will hit cardboard before you make that last step.
If you have a better suggestion lay it on me. I went back and looked for anchoring points and there are not any that I could find. If you see something im not seeing SPEAK UP please. I never want to go through this again or anyone for that matter.