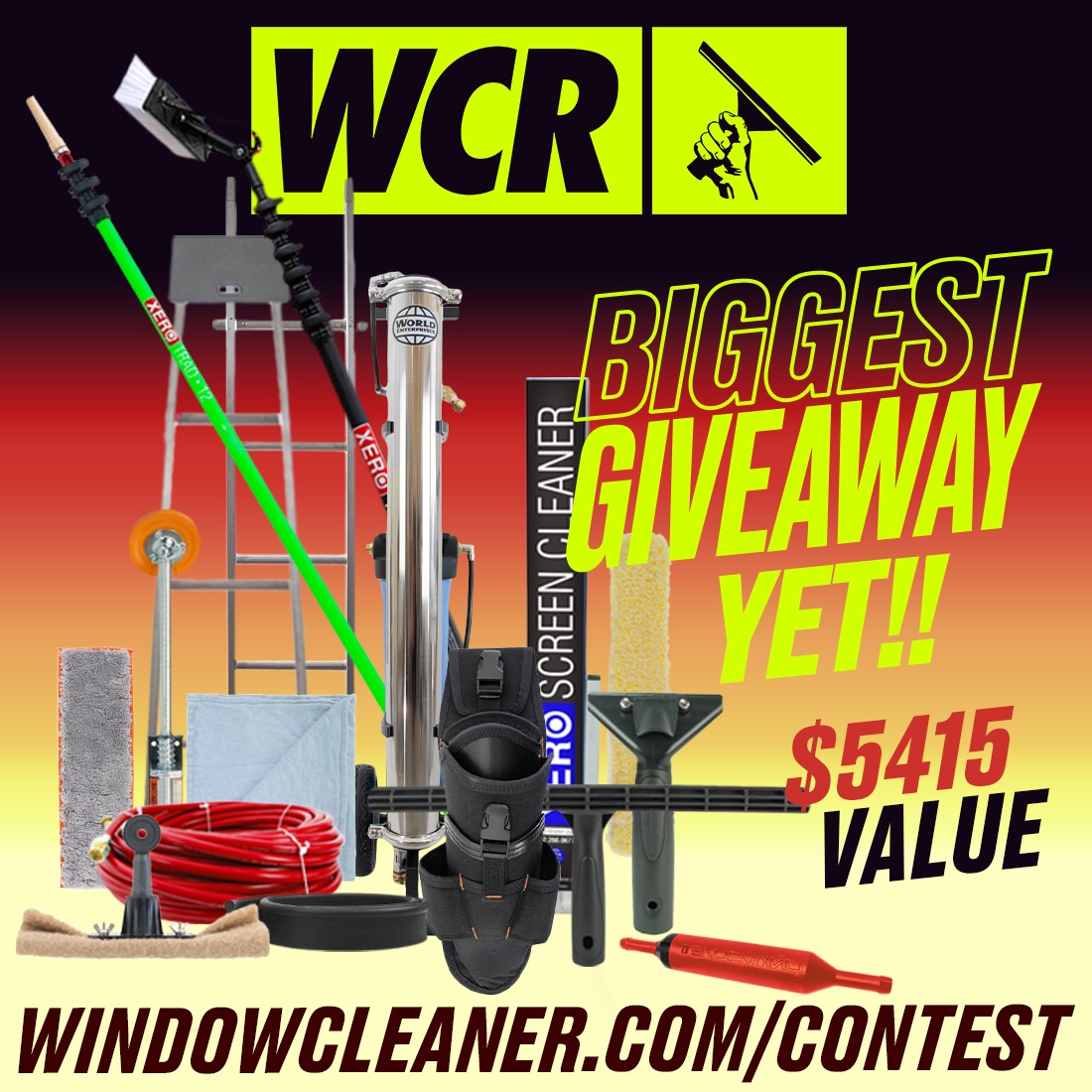 HUGE $5K Weekend Giveaway Starts NOW! Last one of 2021!
One random person will win a package valued at $5,415! Includes a WFP package, ladder set up, XERO Silencer and tons of trad tools! Just place an order to be eligible to win! Multiple orders = multiple entries!
You have from NOW until Monday, 12/20 at 5:00 PM EST. to get your order in. Contest details: https://windowcleaner.com/contest
Included In The Prize Package:
• Metallic Ladder Loaded Kits - 21 Foot
• World One Pure Water System
• Xero Pro Basic 30' Waterfed Pole
• Xero Silencer
• Xero Deluxe Upgrade Kit
• Xero Carbon Fiber Pole Trad Pole 2.0
• Black Diamond Round Top Rubber - 18" Gross
• Ettore Welcome Cleaning Set
• XERO Screen Cleaner
• Maykker Sleeve System Starter Kit
• Recycled Towels - 10 lb Box
Leave a comment below if you are entered and hoping to win!