I broke the LadderMax I have had for 8 years. The welds separated causing the legs to go crooked.
Man 8 years is a long time ! The beauty of life supported to you by the LadderMax… how much better and lighter are they then the Werner stabilizers ?
Dange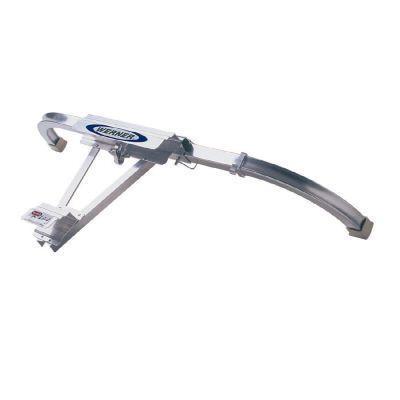 Bit of duct tape, good as new.

[SIZE=1][FONT=comic sans ms]Now, if you had sectionals… sorry, had to do it. [/FONT][/SIZE]
Come on! Wide open couldn't resist.
Seriously, is it broke where it connects to rung? Can you add some bolts to reattach or not worth to do it and just get new one. 8 years is a long time.
Well I guess its a good thing that you werrent 40 feet up when it happened lol
Got the replacement part in today. Just four bolts and it will be as good as new. I talked to the owner of LadderMax and he said that the cold welds that they use on the top piece are the same ones used on the turbines in Jet engines. The welds on the ladder max seldom break. I think mine broke from to many controlled crash landings taking my 32ft with the laddermax down.