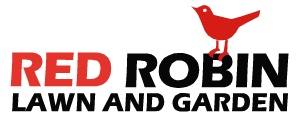 Hi everyone.
Important decision to make
Would very much appreciate your feedback.
We started a lawn care company last year, after much consideration we chose Red Robin lawn and garden for our business name.
We chose this as after researching our market, we found the name to be memorable, while robins portray a lot of positive attributes to our marketing. Spring, return every year, friendly, etc. We also believe that the woman of the house often chooses their service provider.
We offer window cleaning as part of our service for total property maintenance, and without really marketing this service we have already about 25 residential customers.
This year we have made the decision to make this as core offering of our business, and market heavily as there is little competition.
We use traditional equipment, as well WFP ( unger DI )
This year I want to buy a van and go all out.
Here is the question…
Does anyone like the name RED ROBIN Window Cleaning?
or should I try to brand a different name for the business.
Does it sound "windowy" enough or should we go with something like Clear View, streak free or something like that.
We will tweak the logo to Red white and Blue, and remove lawn and garden to add window cleaning to the logo.
I will also buy another web domain to promote the windows as its own thing as opposed to having it get lost in our lawn services page.
I think that we will be able to grow this business faster with less expense than the lawn care.
Trailers and commercial mowers are expensive, and not everybody can dive a truck with trailer.