post what you find!
mine www.alexanderswindowcleaning.com
www.wedewwindows.com
Lol a gas station car squegee

yeah these guys just started up where im at, they claim they're the best and most professional but have no clue what they're doing, using a pre made picture with a foam floor squeegee says it all.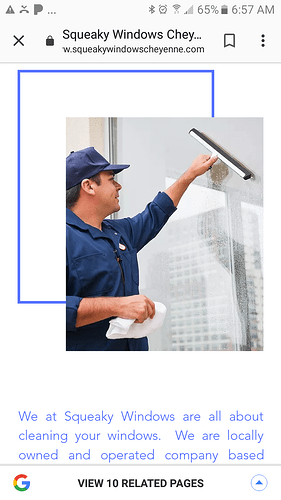 …We are locally owned and operated company…
Yup, m r real perfeshunals. I know you're scared.
Was that supposed to be funny, or an easy way to get a backlink from WCR?
That was directed at the original poster, not you lol
At the end of the day these guys are not targeting window cleaners, sure stock photos give those in the industry a little chuckle, but honestly I wouldn't call this and "AD" to me a "AD" is an advertisement all you seemed to have done is stalked another businesses website and linked it here.
Are these guys your competition or something?
No theyre not competition bro, sometimes i just browse to keep up on whos starting up in my area. This one just seemed funny to me so i posted it. It was an "AD" on google though in my area for awhile until they took it down.
yes but nothing to worry about!
The wording in their website is almost comical from a window cleaners standpoint. Are they new to Cheyenne?
Lol Yeah, just popped up oneday and started noticing yard signs everywhere. Most dont last very long around here but we'll see.