Seeing as summer went out for a pack of cigarettes and skipped town instead, old man winter is looming in my imagination.
Time to hang up the squeegees and grab the old money making home depot bucket for a run at gutter cleaning.
This year, the image of a turtle is sticking in my brain. Maybe because the turtle has everything he needs right on his back. But in my case it's a van. My turtle-vision is to be stocked up with everything I need so I can go out and do as many gutter cleaning jobs as I can in a day so I can make it through the winter without having to pose nude for art classes or sell my plasma… it's really hard to strike those poses when you are low on blood.
What I noticed last year is all the freakin time I wasted hunting down mini-marts and fast food joints while I was out in the sticks driving to gutter cleaning gigs.
This year, I resolved would be different. I would be geared up for an extended bivouac - I would be warm, toasty, filled up with hearty nutritious food and not be a slave to Dunkin Donuts and mini-mart corndogs.
Here's my set up :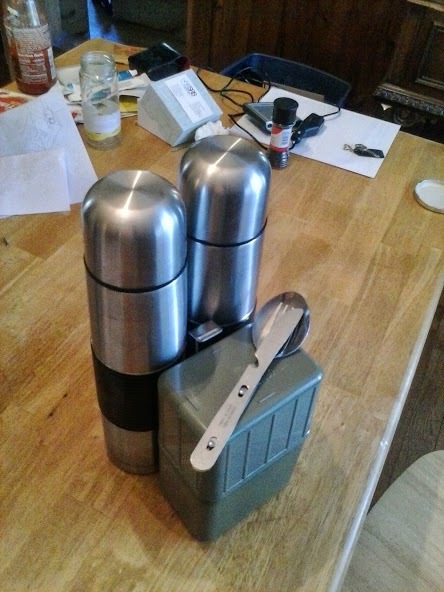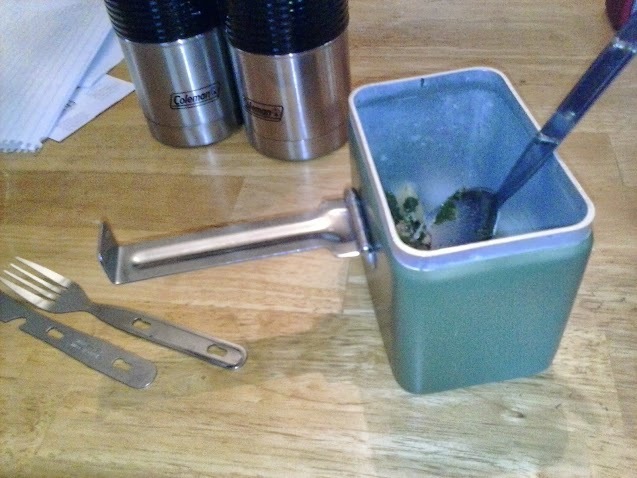 1 Thermos for Coffee. 1 thermos for homemade super nutritious stew. 1 set of cutlery.
So instead of rushing between gutter cleaning jobs to mini-marts for burnt coffee and fossilized burritos, I will be eating like a king in my van.
Whaddya think?
What are y'all doing out there in the field?