Please have a look at this blueprint I made of what i'm trying to make and tell me if it makes sense to you.
Here is what I have
A DI vessel that is filled with resin.
A water fed pole.
A 50 liter tank.
A trolley to carry the tank.
A 100 psi pump.
I dont have a controller. What is a controller? Just a device that limits the speed of the pump and few other fancy things?
As far as I understand the controller is just there to control the speed of the pump so its not on full blast right?
I contacted a local electronic store which said they could control the speed of the pump with a device that is fairly cheep. Should I just purchase this? Because I cant find these popular controllers here in South Africa.
Thanks for helping.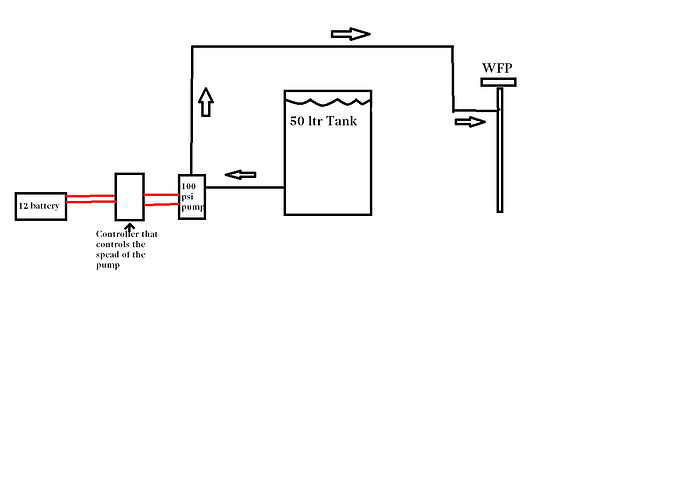 <img