Hello.
I have recently got a "backpack" for my water fed pole.
However I am struggling to get it to work.
I have connected the "tubes" with a male and female coupling.
However when I turn on the pump in the backpack no water comes out.
What am I missing?
I am sorry if my English isn't perfect. I am not sure I have the right names for everything

I have also attached a picture of how I have attached the two "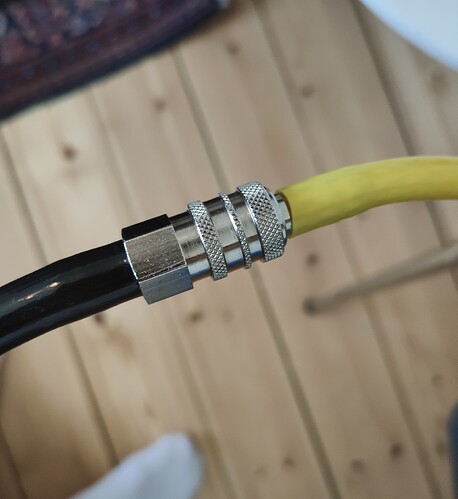 tubes".