Hey guys,
Just thought I would share the design of the cart I recently designed and constructed for residential interior work.
I, personally, have had too many close calls nearly knocking over a vases, lamps etc with one of the squeegees hanging out of my boab as I was trying to squeeze behind furniture. Maybe I'm just clumsy… maybe also lazy because I don't want to move all of a customer's valuable around.
The challenge was making a cart that was maneuverable (slim enough to squeeze through tight spots) - the swiveling casters accomplish that, light weight (I can easily carry this up a flight of stairs without breaking a sweat) easy to throw in the back of my truck too, and cheap and easy to construct (total cost of construction: $10)
As a base I hacked up an old mop bucket. However, it may be cheaper and easier to use a furniture dolly.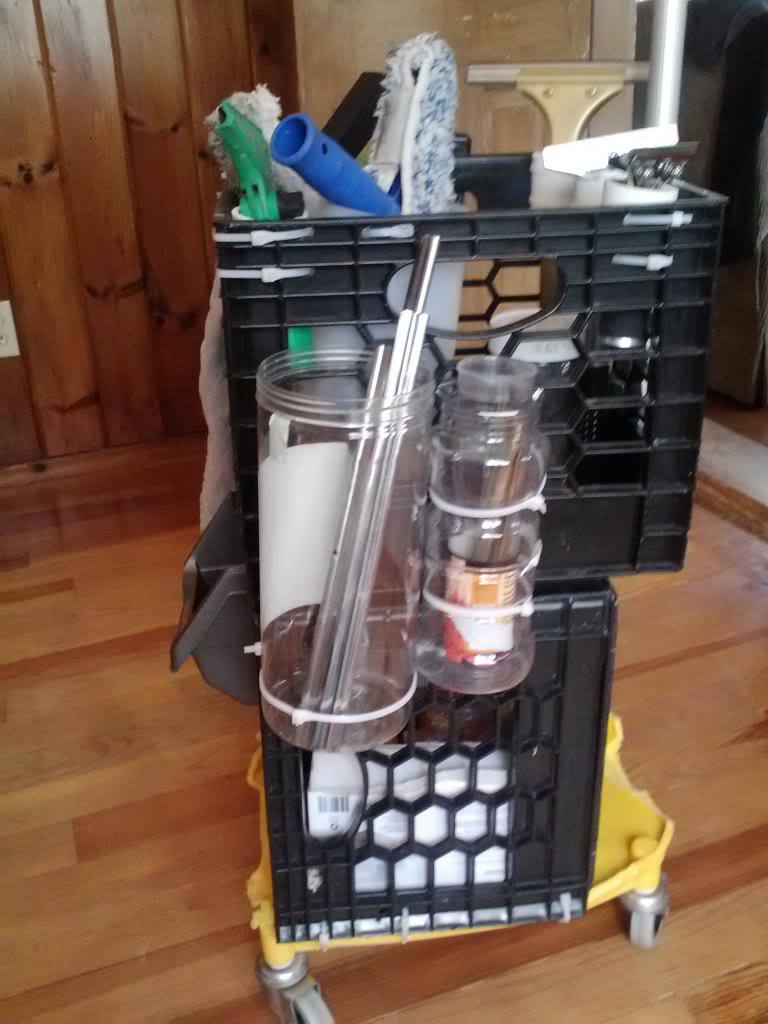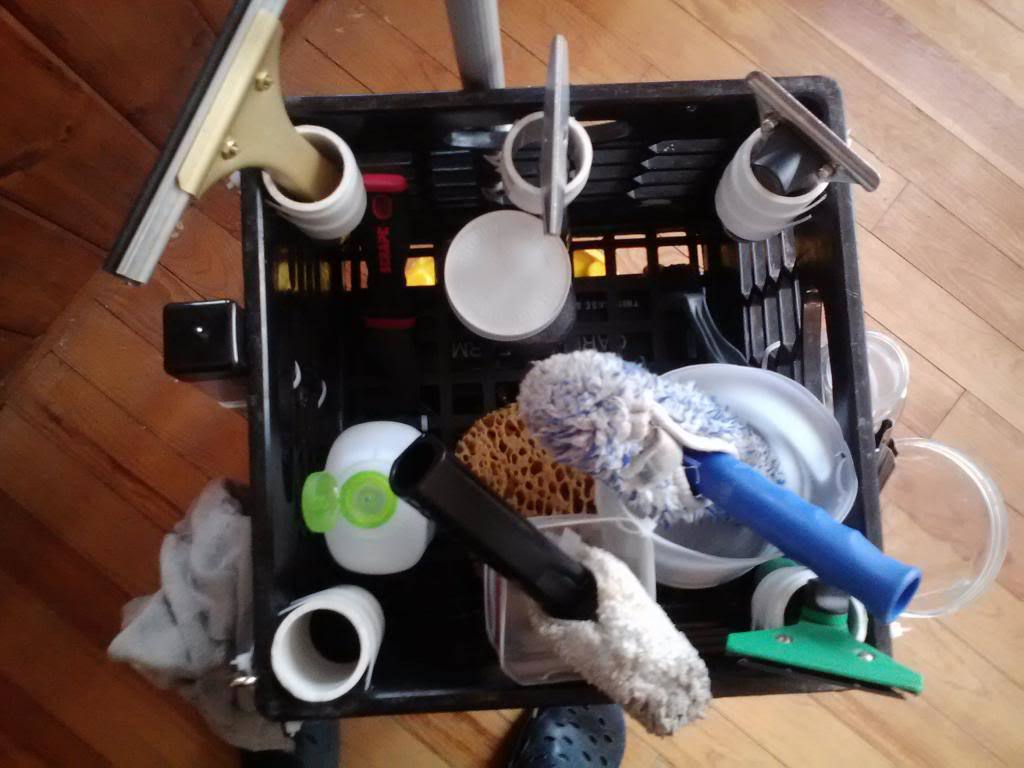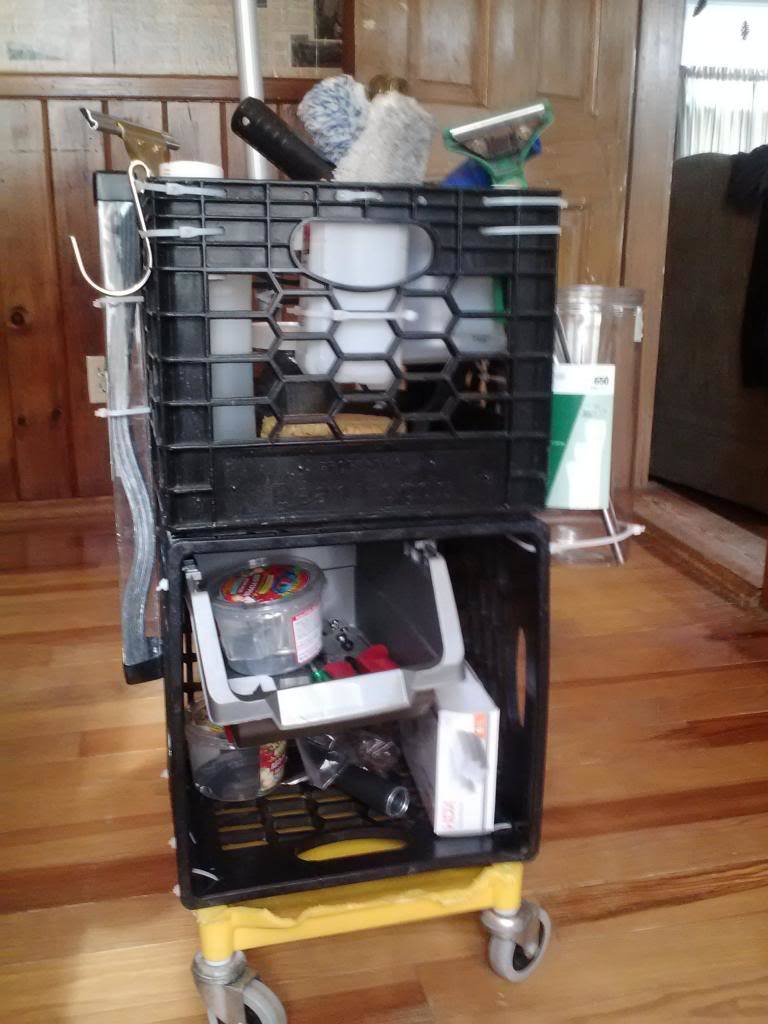 Want to see a video? Just click on my website below and go to "Tips & Tricks" on the home page's menu bar.