HouseCall Pro has rolled out a new and improved pricing format that makes it easier and more affordable for smaller companies to grow! Sign up for a demo and see how you can grow your business today!
Here are the new pricing plans: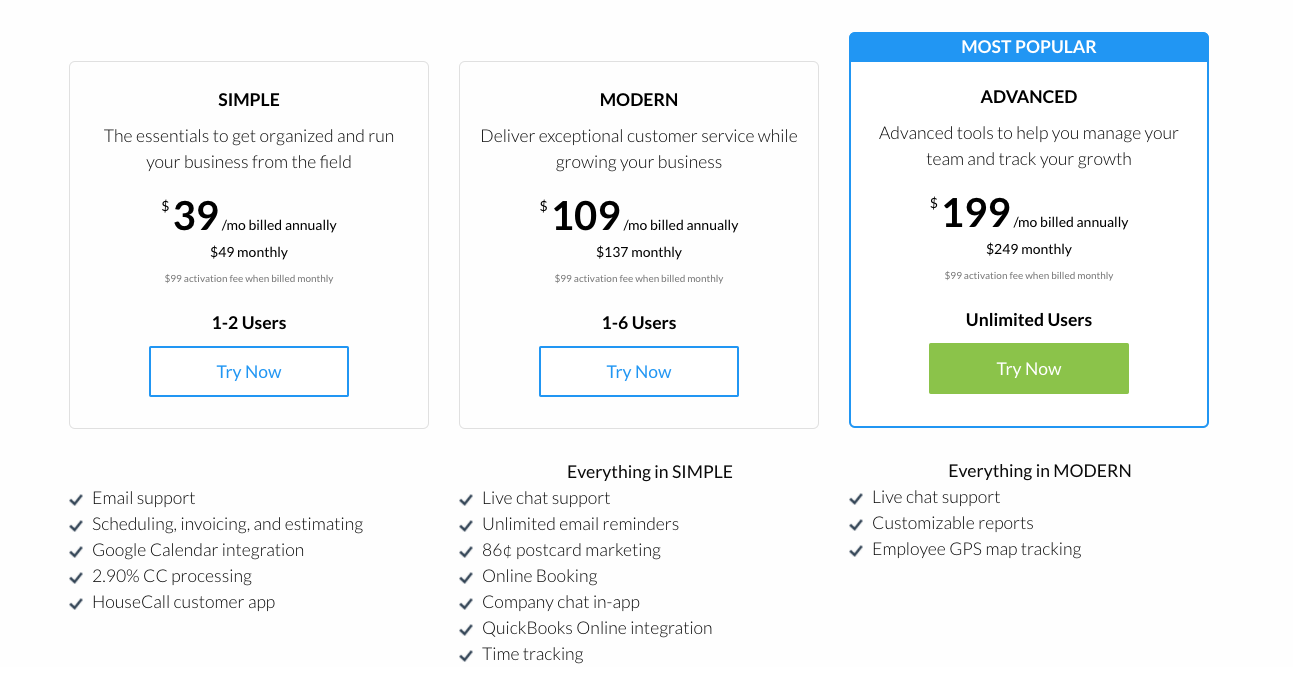 Don't forget to mention WCR/PWRA to get up to 30% off for life!