First thing I did to my new brush, before even using it, was swapping in a quick release for the angle adapter:
After some use, I realized the ends of the aluminum rinse bar were leaving marks on some windows. It's very easy to scrape the underside of the top sash on a double hung, especially when rinsing with the swivel-fanning action. (This appears to be one design flaw of the Alpha brush @RHG_Products)
So I swapped out the little set-screw plugs with plastic hex bolts. I trimmed the bolts shorter and wrapped them with PTFE tape a few times. A dab of silicone would probably be a little better. It appears that that's what was used from the factory.
The bolts are standard 1/4-20 thread pattern. And the hex set-screw takes a 1/8" allen key.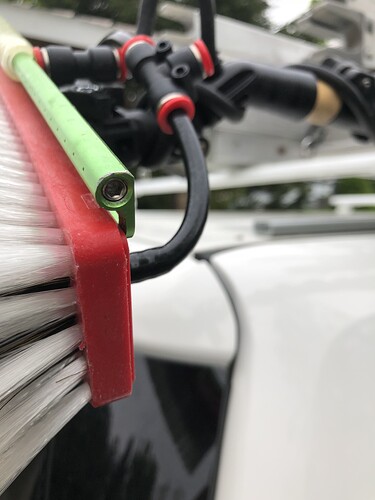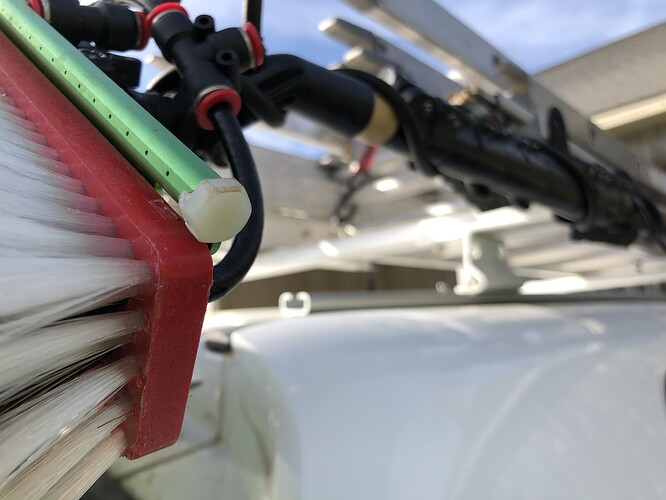 I hit the top of the bolt heads for a second or two with a mini butane torch to smooth them over a little more.