[CENTER][SIZE=5]T Shirt Swap
[/SIZE]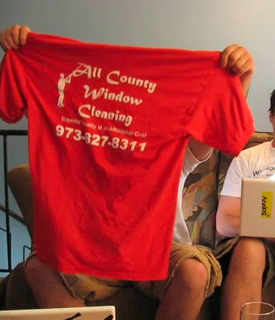 [/CENTER]
Alex and I want to collect as many Window Cleaning company t shirts as possible. So mail your company t shirt with logo to:
Window Cleaning Resource.com
47 State Rt 94
Vernon NJ 07462
We will mail you back one of ours, either an ACWC or WCR T shirt in exchange. Further details about this are in this weeks WCR Nation.
P.S. New only please. You can request a new Or Used shirt from us though

P.S.S. Large is preferable