I noticed that my right pant leg has ground in dirt from the mop going in and out of my boab. So decided I should probably fix that. Here's my fix: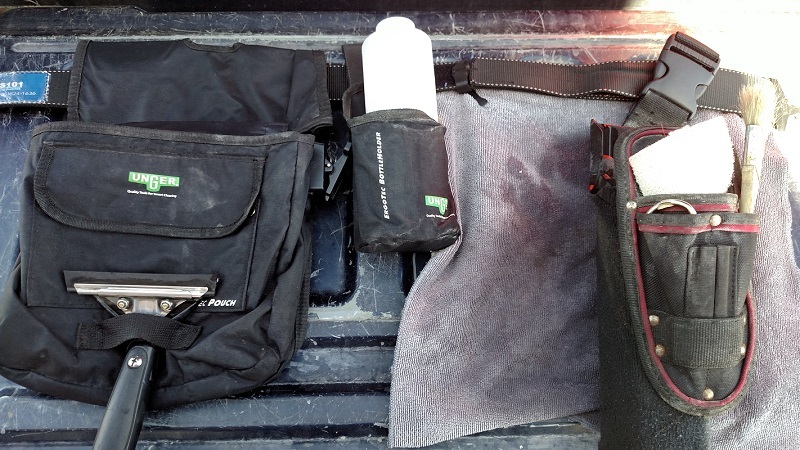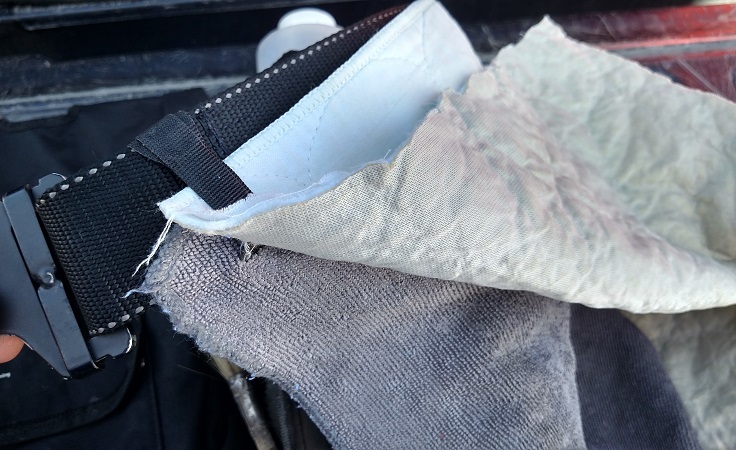 Used one of my microfibers and cut a couple of slits in it and ran a velcro loop through it. It keeps the dirt from getting on my leg but didn't keep it dry. So I cut a piece of a geri pad and used it as backing. The water proof fabric faces the microfiber and the cotton side towards my leg (just preference). The pad doesn't need to absorb water, the microfiber can absorb water all day long.
Yes, I know that a lot of guys don't use a lot of water in their boab. But for route work, I load up my squirt bottle, soak my mop and go to work. A wet pant leg was traded for not having to carry the bucket. Now, I don't have a wet leg!