I posted a while back about my issues with water residue after WFP use, finally got a picture of what is going on.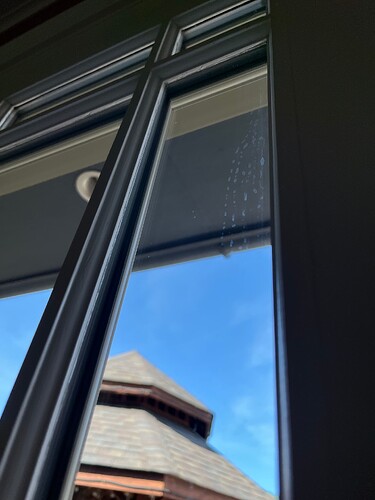 No matter how much I scrub and rinse I still get this and end up having to go back by hand and re-clean the window. This wasn't a one-off thing either, about 1/4 of the windows had it.
TDS was showing '0' on two meters so ruled that out.