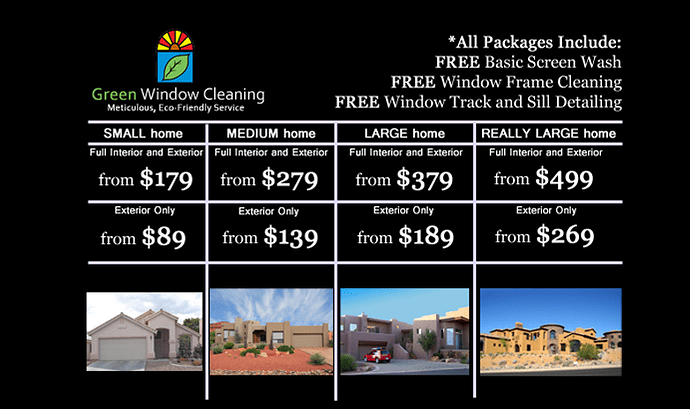 I would like to put something up like this on my site or work from something like this. I figured large is 3,000 sqft not sure how to call the rest though. How do these prices compare to what you charge in your area?
Window Cleaning and Pressure Honolulu, Washing Hawaii I just redid my website. Cleared out all of the extra and simplified it to the max. Just waiting for feedback and editing from my old man.
Im also considering a groupon deal when i finally separate from the military and need to fill up my schedule.
Sell 20 coupons for 50% off exterior only window cleaning. Figure once i get there do the exteriors they will "splurge" on the interior as well… most people do after i show them what a complete cleaning looks like.