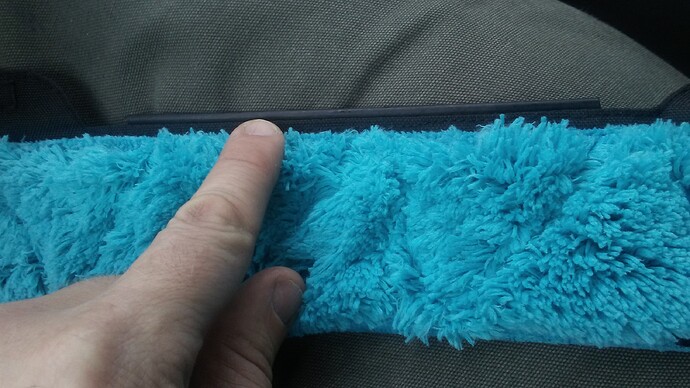 And this is what happens when i flip it.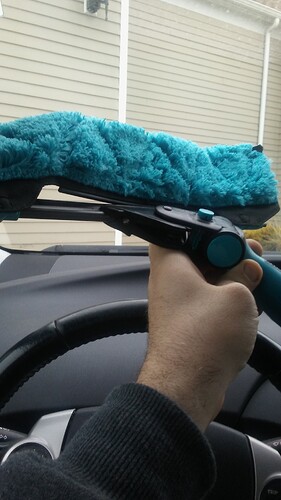 @anon35812390
Keeps the pad from bunching? I'm guessing.
Have you tried it with the pad wet? Should flip better. I don't have one of those, but it looks like that plastic is the pivot point.
I think it's to keep the pad edge from getting shredded when you flip it 500 times a day.
Are your clips pulled tight? Looks kinda loose
It's to give a tighter fit when you mount it under. When you flip it causes the pad to snap back, so close out is easier, however once the pad 'breaks in' with use it's not quite as effective. It really shouldn't effect top mounted pads at all. Wet it up and use it for a while. As you will have found they soften after a bit of use.
Bubble - I had the same problem when I first put mine on. You have the inner blue clips on wrong or backwards. Take them off and swap sides.
when you rip it off with your teeth could you please video it and post it here. i really want to see that.

27
The nipple on the FLIQ pad isn't centered. If you have it on backwards it will give too much slack which causes that bunching up you're getting. You want the nipple connector on the left to be more on the left, and on the right you want it more to the right. That's the best way I can convey this right now as I am very sick and not fully with it.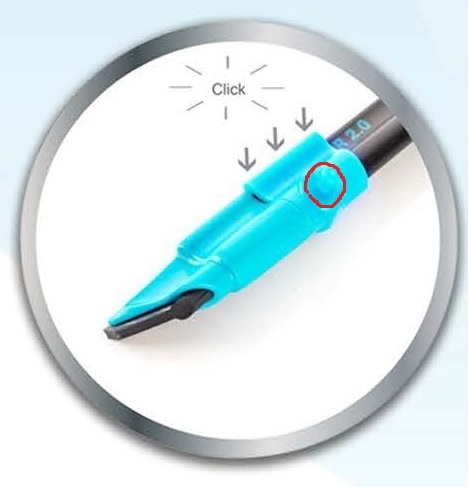 Thanks man. Yeah, it wasnt as bad later on. I have the Fliq flush against each LQ clip. I think it needs breaking in is all.
Certainly. I'll name it "Teeth Technique".
and make sure there's good music too! i'm so excited, i can hardly wait.
Techno. Only way to go.
I will break it down too - molars, incisors, canines
You said nipple… hahaha… Sorry…