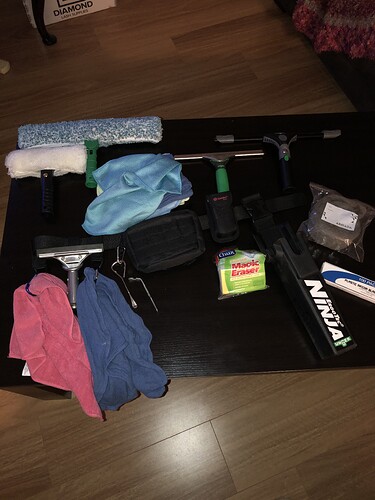 Hi guys. New to the industry and forum but have been reading up for research as much as possible. Looking to head out and start canvassing for jobs in the next week or so. I guess my question is what would be your next tool of choice to get with these basics? I know I'm going to need a 18" channel, will probably get the super channel as I hear it goes well with the ninja handle and is great for store fronts.
14" Ninja
10" Unger ergo
6" Unger S Channel
6" stecone for sills
14" Unger t-bar
6" pulex t-bar
Boab
Steel wool
Razor
Plastic razors
Magic eraser
Paint can opener
Multi tool
I have replacement rubber put away that's not in the photo. Any feed back would be much appreciated.
Thank.