So whos going?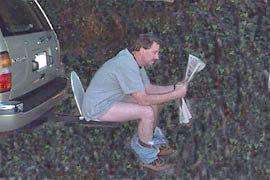 WCR has a booth
PWRA has a booth
GlassRenu has a booth
@5star ResponsiBid has a booth
What about wcra?
Sent from my iPhone using Tapatalk
I am going, but because of expenses right now, I am just going to the Trade show. I will be joining WCR, probably at the event. I am looking forward yo meeting all the venders and get a good idea as what direction I am going to take with my new business start up
Oh thats not allowed
They see it as a conflict of intrest… I understand the thinking…
Cool, I look forward to meeting you.
We should reserve a night to do a WCR dinner night.
I'm going just for the trade show, but will also attend the dinner if we do indeed have one.
The WCR dinner sounds great
Sent from my iPad using Tapatalk HD
What is the date? We will be spending all of January on the beach , 40 miles south Tampa.
Yes, please post a link with the info [MENTION=1]Chris[/MENTION]
Can I ask were is the show and the dates would like to attend if the price is right.
Hey Chris
Larrys link above will do it…
So people take all the classes, so just go for the trade show and a lot of others just go to hang out. Its usually a good time.
Ill be there I went last year, it was great to see so many people so passionate about cleaning windows it opened my eyes and helped me see what my company could become. See you all in Florida!
I've actually been kicking this around… Wednesday looks like the day I'd be most interested in.
Been off work for two days and it's already driving me crazy, I don't even want to think of how I'll feel in February!
Too expensive for my blood this year. Had a great time in previous years but am no longer a member thanks to the WCRA!!
Maybe I will just fly down for the WCR dinner. I would probably get my biggest return on doing that versus paying for everything else!
You're coming to NOLA, right?
Heck yea I'm coming to NOLA!!! I am assuming I will see you there as well??
I really can not wait! I didn't go last year and regretted it all year long!