Will there be a Liquidator 3.0?
Will there be an Excelerator 2.0?
What do you think and why
What do you think needs improving???
I haven't used the liquidator 2.0 but I do have the 1.0.I assume they fixed the issues when they came out with the 2.0 but I gotta say the 1.0 I hated.I almost wish I could get my money back
Actually did they fix it?I know the old one would have chatter and leave lines with a new rubber in.the rubber would never stay put all the way to the edges so the fact it was made to get all the way to the edge was pointless cause you had to keep readjusting the rubber.it was super flimsy and felt cheap in hand and it would swivel when you didn't want it to no matter how tightened it was
Bet the rubber still won't stay all the way to the edge lol
The new 3.0.1 comes with paper clips to hold it in place and a magnetic blade handle to hold extra paper clips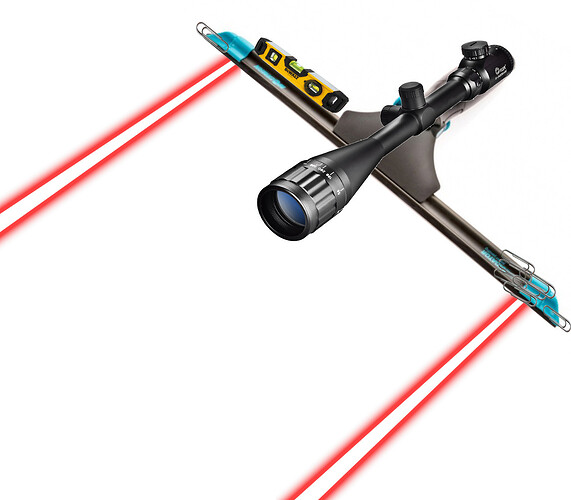 I was gonna say they went with a one time use channel from now on the rubber is super glued in place and you have to change channels like rubbers now when the rubber burns out
Its user error that the rubber moves…thanks but not likely.and like I said I'm talking about the first one not the 2.0 I'm pretty sure they fixed the issues they had with it
so i and hundreds of window cleaners use them successfully every day, but because the rubber moves for you… it's the tool
So explain how its user error?the rubber goes in the channel and the blue clip is pushed down.
In all fairness, my Excelerator rubber moves but none of my 1.0 channels moved much. Never could imagine life without those babies now, though.
Right that's what I'm saying the rubber moves and needs to be adjusted not the channel
The only other issue I get with the 1.0 is it will swivel when you don't want it to and have to unscrew the blue knob and retighten it even if its already tight
You're talking about the Black handle… it's not a Liquidator handle. It was on the market in Europe almost 12 months before the first Liquidator Channels hit the shelves. I personally don't like it, thought the pivot was such a pain I threw away the screw and epoxied the 2 pieces together. I much prefer their blue and black bi component handle. Cheap as chips but much better in hand. The Excelerator handle is so much more superior to the black one, was designed around the Liquidator channels and with the angle changes and ability to lock in fixed position is reallly one of the most versatile handles available.
Rubber moving. If you can't blade with a light touch then pin the ends (I use sliced in half green plastic Unger clips). In fact pin the ends anyway. Hopefully Moerman is sick of us whinging and will implement something in the next release.
Wishlist? More durable rubber would be nice. A 12" Fliq pleeease, I'm sick of making my own. A 10" Fliq pad made of steel or bronze wool would be handy. A 20foot Carbon Fibre pole that collapses to about 4 foot… I know I've got a Reach it Mini but it would be nice to have a blue clamped pole to match the squeegees
…rest assured these guys developing and perfecting is ongoing. They are listening…
Yes I believe your right its the black handle.I bought it as soon as it hit the market.thanks for the feed back I will give the green unger clips a shot .also agree that I wish the rubbers lasted longer as well.they seem to burn out quicker than my other squeeges.
Close out at the 10 degree angle and the channel sliding for the excelerator
Out of curiosity what rubber are you using? In my experience I absolutely love it when using black diamond hard rubber. When I use anything else, I feel defeated. I agree user error plays a roll. I've been using Unger rubber lately (I waited to long and had to source rubber locally) it gets us by with regular channels, but doesn't play well with liquidator channels.