Blind cleaning is a great add on service to any window cleaning company. Blinds out number drapes 10:1 and drapery cleaners out number blind cleaners 16:1. That being said keep in mind that roughly 50% of all household dust is dead human skin. Nasty! That is not even counting the mold, dust mites, and pollen.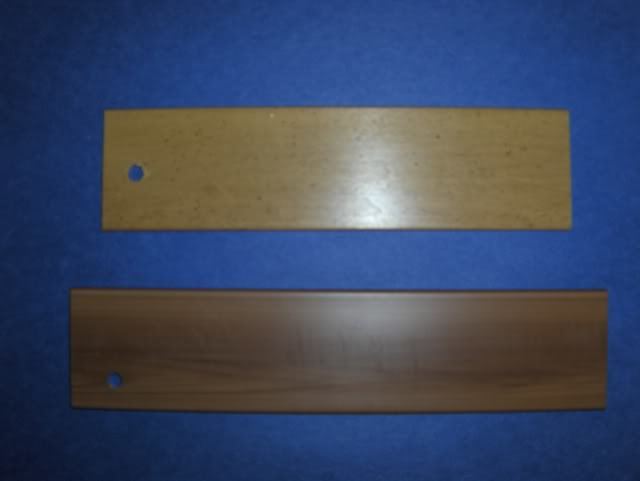 One piece is real wood and the other is faux wood. Both require a different cleaning solution. Even though they look similar they are very different. A wood blind needs to be oiled and a faux wood blind does not. Faux wood is made of a composite wood, wood and epoxy, or plastic depending on quality. Faux wood blinds are a rather low cost blind with easy maintenance. They are easily cleaned with a damp rag and plain water, wiping the dirt and dust gently off each blade. A few drops of dish soap in water can be used for heavily soiled faux wood blinds. Wood blinds require Oiling. The best option time wise is "Murphy" oil/soap. Mix ¼ cup oil to a gallon of water and you are ready to go. I use a squeeze bottle to apply oil to a rag and wipe each blade free of dirt. It is very important not to use oil on a faux wood blind. The material will not soak in the oil causing a greasy looking blind that will be 10 times harder to clean next time.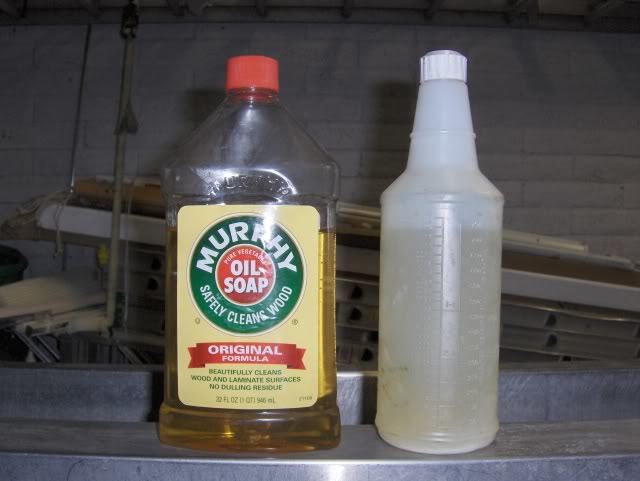 These are examples of wood blind slats from the outside edge. You should be able to see a wood grain.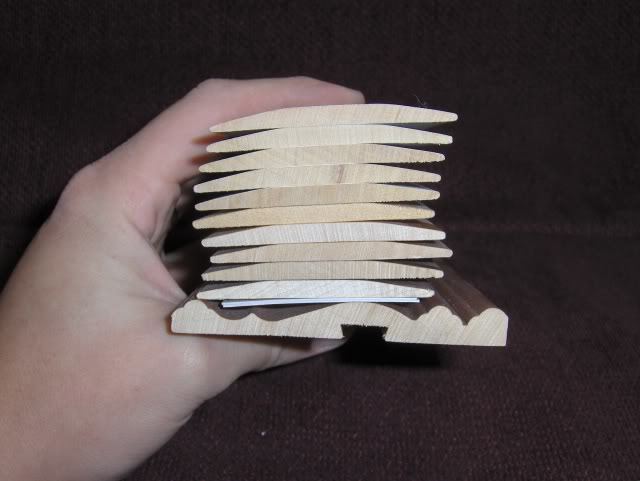 These are examples of faux wood blind slats from the outside edge. The ends will not look like the wood. Some will have a spongy look to the center and most will have a PVC coating around the edge. One exception to the spongy appearance is bamboo Blinds. These will not have a PVC shell but will have a spongy type looking center. These do require Oil and same cleaning method as the wood blinds.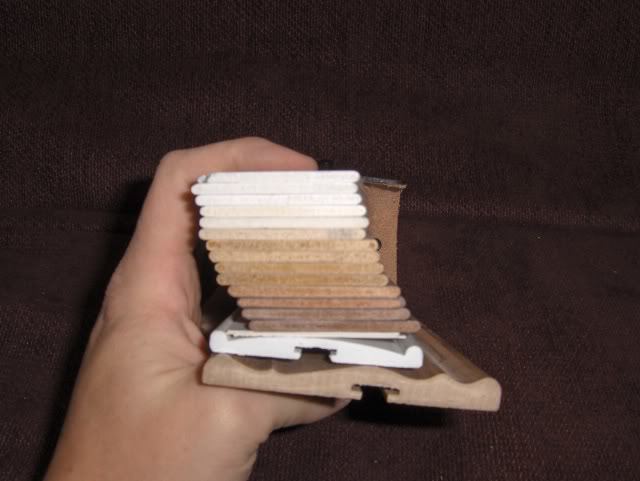 Cleaning a wood or faux wood blind in this fashion can bring in $15.00- 45.00 per blind depending on size.